Widening the Lens and Connecting the Dots...
By Elizabeth Glau, CMP - May 14, 2018
Our team stays up to date on what's happening in a variety of industries, so we can make those "not-always-obvious connections" of information from one industry that can be really insightful for the event industry.
A recent favorite source for this type of inspiration is Rohit Bhargava's 15 Non-Obvious trends for 2018. I've been consuming Rohit's insights for a few years now and find that they help me focus on what I see happening in the world.
In today's post, we wanted to see if we could make some connections between his insights and the events industry that we can all use. Here are ten of the 2018 trends that Bhargava has identified and some ideas for how the events industry can leverage them.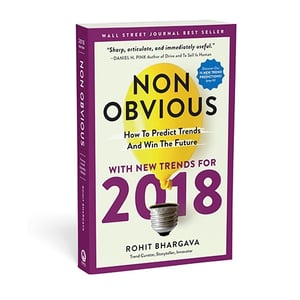 Approachable luxury - Bhargava says that "luxury is no longer defined by scarcity and privilege, but rather through more down-to-earth authentic human experiences that create unforgettable moments worth sharing". We agree and think the more personalized and customized the experience, the more valued that attendee will feel. Many people are happy to pay more for convenience. Can you capitalize on that trend by offering an upgrade that takes the "work" out of attending your event?
Data pollution - Bhargava points out the non-obvious trend here is that the bigger our data gets, the more opportunities there are for that data to get manipulated, contaminated, and sabotaged. The events industry is starting to get familiar with the access to and the power of data. It is really easy to use your data to come up with the answer you want instead of the answer you need. Instead of trying to become a data scientist overnight (or hiring one), we suggest using trusted partners to help determine goals and derive actionable data. Bluntly, most folks are actually missing pieces of the basic data necessary to help drive insights. We recommend starting with a free scan from Access Fuel to identify where you can augment and improve your data collection.
Disruptive distribution - Businesses of all sizes are building direct connections with consumers. "Disruptive distribution is also inspiring some organizations and industries to consider a more fundamental reinvention of their core businesses to meet the real needs of the customers of the future."
Do your sponsors really need your event to reach their potential customers or can they reach them on their own? Do your attendees really need your event for professional development or networking, or can they get those things elsewhere? Understanding where your event fits into a buying cycle, or even the professional journey, for all your stakeholders is key. We like the Event Model Generation. Their free #EventCanvas features the Jobs To Be Done theory. (We are big fans of JTBD!)
Enlightened consumption - Bhargava points out, "Empowered with more information about products and services, people are choosing to make a statement about their values... through what they buy, where they work, and how they invest."
Your attendees may make the decision to invest (or not) in your event based on a whether it connects to a statement about their values. We still like the 3 P's as a definition of sustainability, or future business success: People, Planet, and Profit. You need all three. A refresh of the Global Sustainable Event Standards is being led by Amy Spatrisano. Watch this space.
Ungendered - Bhargava talks about the shifting definitions of traditional gender roles. We always strive to make our attendees feel comfortable and welcome at our events. At the same time, it is hard to break free from vernacular that most of us take for granted. It is an important exercise to think through the ways your attendees experience your event and which challenges they might face. Delivering a comfortable environment for all attendees is the first step to creating a successful event.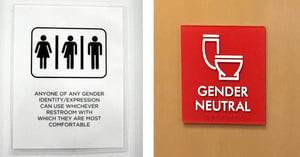 Brand stand - Bhargava points out that "Reacting to a polarized media atmosphere, more brands feel compelled to take a stand and highlight their core values rather than try to be all things to all people." The old rules of PR don't apply.
You can't simply avoid conflict by staying quiet. Your customers or members will come to expect your values to line up with theirs (connects to the enlightened consumption trend above). This is particularly hard for associations who are afraid of alienating members. Be smart about where you choose to highlight your position, but remember that by not taking a stand, your community interprets that as taking a stand anyway.
Touchworthy - "Overwhelmed by digital, consumers turn back toward products and experiences that they can touch, feel, and sense to deliver a much needed sense of calm, simplicity, and humanity." The book talks about therapy pets (puppy cuddling at events has been around for a few years) and professional (human) cuddlers.
Some events can be very emotional, and because they have been designed with heightened stimulus opportunities, they deliver something more emotionally connective than just an "experience". In my last role, I tried to engage all five senses into the arrival experience and I found the departure experience to be just as important and even more emotional. Sarah Shewey suggests this magical phrase: "Thank you for being here".
Human mode - "Robots can work faster… work throughout the night, and offer a consistency that is impossible for humans to match… The positive opportunity of automation is that it has the potential to free workers to focus on the most fulfilling parts of their work and rely on technology to handle the repetitive soul-draining work that is better suited to machines."
We couldn't have said it better. Your attendees can be overwhelmed at events because they are out of their element. You want to make sure you're giving your technology a meaningful job. (Shameless plug here:) EventBots take a conversational approach (powered by AI) that is touchworthy. They save your staff time and money by improving the speed and consistency of your attendees getting their questions answered. By addressing the key needs of attendees in real time, you and your staff can deliver more meaningful problem-solving and more powerful experiences.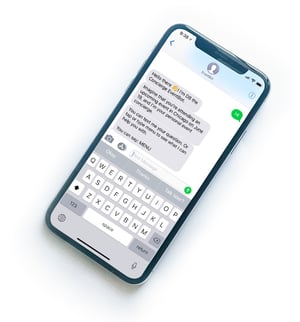 Truthing - Bhargava talks about the eroding trust in media and institutions, resulting in people engaging in a personal quest for the truth based on direct observation and face-to-face interaction. Even though we need to take a hard look at the design and formats of our events, the important role we play is getting people together. It is time to truly capitalize on this trend by designing events that let all attendees fully participate in active ways. People are seeking truth but they also want to share their truth.

There are a lot more insights that Bhargava provides and each reader is likely to take something different from his latest work. I highly recommend reading the book so you can begin to connect the dots for yourself.