ExhibitorBot uses text to transform the exhibitor order management experience both before and during the event, instead of endless ESMs and trips to the service desk.
From move-in to move-out, send all your exhibitors the entire timeline of your event. And because texts have a 98% open rate, you can be confident exhibitors are reading your messages.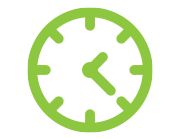 Our A.I. Chatbots are hard-working team members, answering attendee questions 24/7/365.
Find exhibitors or sessions by name, category, or booth number.
Exhibitor Search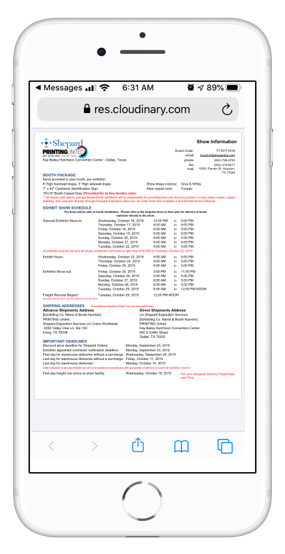 Concierge Service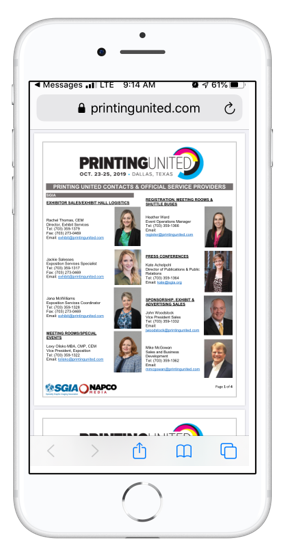 Checklist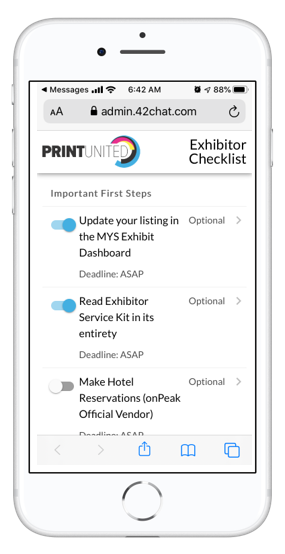 Profiles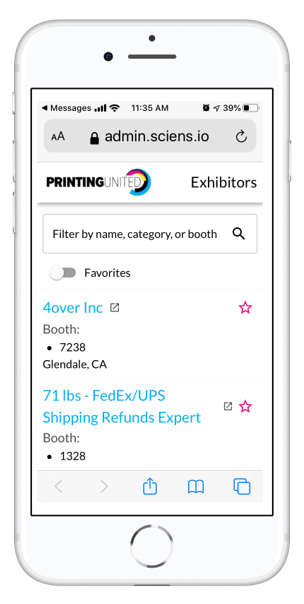 Session Search
Choose the Exhibitor Chatbot that best meets your event's needs
ExhibitorBot
The perfect addition to smaller, multi-day events.
Multiple Days

500 competitors

48 topics

SMS

Support

Location Information

FAQ

About
Program
Awards

Date & Time

Divisions

Food

Officials

Recruiters

Schedules

Score/Stats

Teams
Networking Features
ExhibitorBot +
Bigger event? No problem! You can even add a website bot and serve even more exhibitor needs.
Multiple Days

2,500 attendees

48 topics

SMS

Web

Support

Location Information

FAQ

About
Program
Awards

Date & Time

Divisions

Food

Officials

Recruiters

Schedules

Score/Stats

Teams
Networking Features
"Exhibitors are overloaded with hundreds of pages of forms, rules and regulations. It's just painful. When we successfully launched 42Chat's ExhibitorBot, the response internally from both our service team and exhibitors was tremendous. In just a couple words in a text, you can get any information you need as an exhibitor, or a team member supporting an exhibitor."
Vice President, Strategic Services Shepard